Looking to reduce the waste of plastic bottles in your office while also keeping your employees happy and hydrated? Crickler offers these two amazing water machines that dispense flavored sparkling or still water.
Bevi
The Bevi is a smart water machine that dispenses still and sparkling water on demand and there are a variety of water flavors you can choose from! This machine is great for any size office and it connects to the water system in the break room sink!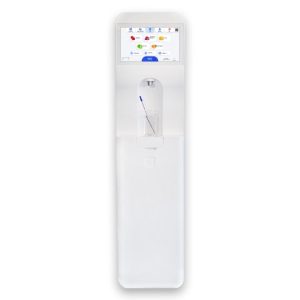 Nutrients. The Bevi flavors are either zero or low-calorie made from fruit essence. All of their flavors are also vegan and kosher certified!
Flavors. The Bevi has many flavors that are sweetened and unsweetened. Some sweetened flavors include; black cherry, strawberries and cream, lemon lime, and blackberry lime. A few unsweetened flavors are; peach mango, raspberry, cucumber, lemon and many more. Check out their website to see what other flavors they have! The Bevi Flavors.
Flavor Control. This machine is perfect for those who do not want a lot of flavor in their water, or for those who do want stronger flavor in their water. With the Bevi you can control how strong you want the flavor to be by sliding an on-screen lever to the right strength.
Environmentally Friendly. The Bevi is environmentally friendly because it helps reduce the use of plastic bottles. On the screen of the Bevi it will tell you how many bottles you have saved from using the machine. In total, according to Bevi.co, because of the machine, people have saved 65 million plastic bottles from being used. The Bevi encourages people to reuse their own cups instead of buying flavored water that is in plastic bottles. Not only does this machine help the planet, it also makes your breakroom more spacious by eliminating all the plastic bottle storage.
How it Works. Watch this video to learn how the Bevi work!
Learn more. You can visit their website here or contact Crickler to learn how they can get a Bevi in your break room!
Lavit
The Lavit machine is just like the Bevi, except this machine has flavored EcoCaps (capsules) you use to flavor the water with. The Lavit is like a Keurig and Bevi mixed together. The Lavit connects with the water system in the break room and then you pick which flavor EcoCap you want and put it in the machine, like a Keurig. But then the Lavit dispenses either sparking or still water just like the Bevi.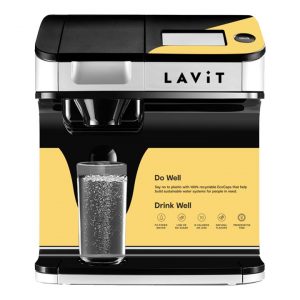 Nutrients. The Lavit capsules can be sweetened or unsweetened and 10 or less calories. All of the Lavit EcoCap flavors are also preservative free, and many are gluten free and kosher certified!
Flavors/Brands of EcoCaps. The Lavit offers an array of different EcoCap flavors and brands. The flavors include tea, flavored water, energy boosters and iced coffee! They have tea from Arizona, flavored water from Tickle Water, Sound and Supernaturals, and iced coffee from Alpine Start! Check out their website here to read about their other flavors!
The Capsules. All of the Lavit EcoCaps are 100% aluminum recyclable capsules and they are swiss engineered. Watch this video here to learn more about the Lavit Capsules.
One Drop Charity. Lavit company is a proud donator for the One Drop non-profit organization. One Drop provides sustainable access to safe water worldwide. The core of their mission is using water as a transformative force to improve living conditions, as well as give communities the ability to care for themselves (drinklavit.com).
How Buying Lavit Capsules Helps One Drop. For every Lavit EcoCap consumed, Lavit donates a portion of the proceeds to One Drop. That means that every time you buy and use a capsule from Lavit, you are helping people in need receive clean water.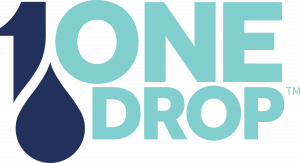 Learn More. Check out the Lavit website here or contact Crickler Vending to learn more about the Lavit machine!