Crickler Dining Solutions
From formal dinners and cocktail receptions to continental breakfast buffets and boxed lunches, we're at your service. One size doesn't fit all, so our menus are flexible, as well as trendy and exciting, making each occasion a memorable one. Through our partnership with Canteen, we are able to offer options from various dining service companies. We will connect you to the company that is best suited for you and work alongside the company to ensure that you receive the best service. Learn more about the dining companies we work with below!
Our hybrid dining solutions bring you the benefits of a micro-market and the professional-level cooking status of a cafeteria. With us, you are able to provide your employees with fresh food options 24/7. Our hybrid dining is a combination of our micro markets with professionally staffed cafeteria services to provide quick self-checkouts and available food after cafeteria hours.
Ability to put cafeteria food in a Micro Market for access to fresh food 24/7
Includes all the benefits of a Micro Market
Innovative, chef-created recipes by the Compass Group® team
Compass Group® has catered large world-class events such as The Superbowl, The Kentucky Derby, NBA All-Star Games, Grammy Awards, and many more
Our Dining Partners Through Compass Group®

CONNECT WITH PEOPLE. INSPIRE THROUGH FOOD. CREATE SOLUTIONS. LIVE OUR PROMISE.
The globally recognized Eurest launched in the US in 1996, and provides dining services to local, regional, and national companies within the Business and Industry markets. These services include employee dining centers, off-site catering, vending, executive dining rooms and other managed services. Eurest is proud to serve the world's most respected and successful corporations, including many of the Fortune 500.

WE BELIEVE IN THE POWER OF FOOD!
We create great tasting and better-for-you foods that energize the mind, body, and spirit, encouraging our customers and the communities in which we serve, to embrace a delicious and healthful style of well-being through balanced nutrition. We define wellness through our food philosophy, and we place equal importance on the sourcing of local and sustainable food ingredients as we do on the nutrients that they provide.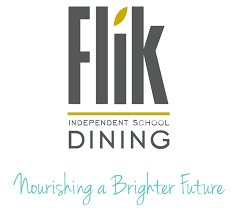 A FAMILY-STYLE COMPANY THAT STRIVES TO PROVIDE HEALTHY, NUTRITIOUS MENUS TO SCHOOL CHILDREN AND THEIR COMMUNITIES.
EAT to Nourish
SHARE Knowledge
CONNECT Community