As workplaces adjust to finding the right balance between working from home and working in the office, one thing that a workspace will always need is a break room. Often times, break rooms can be taken for granted when optimizing office spaces. However, a lot of people don't realize that they can have a positive effect on your employee's mental health, in addition to providing them a space to rest and refuel.
Learn about how having an efficient break room can help improve your employee's day and your workplace culture.
Increased employee satisfaction
One of the best ways to make sure your employees are satisfied is to not overwork them. That means giving them a space dedicated to relaxing and recharging. A break room is a perfect space for that! But don't just stop there, adding a coffee machine with touchless capabilities like a de Jong Duke Nio or a Keurig and offering free coffee is sure to help keep your employees happy!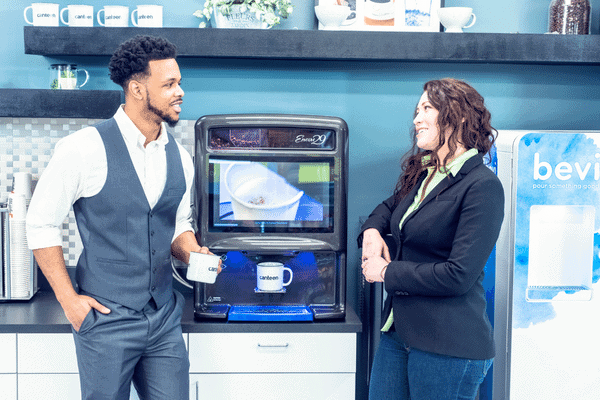 Break room socializing
One important part of working with a team is having employees who work well together. Having a space where employees can sit down and discuss non-work-related things can help employees get to know one another and bond. According to AccessPerks, 46% of employees love being able to talk with coworkers about topics like sports during work. This socialization will help to create a more cohesive and effective team.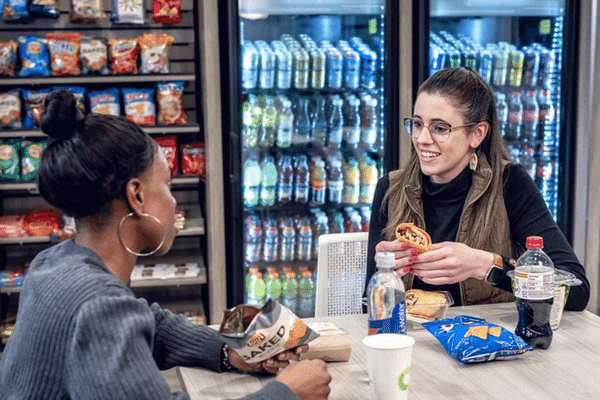 Increased productivity
Make your break room a one-stop shop for your employees! Add a Micro Market with fresh food, frozen food, snacks, and drinks so your employees won't have to worry about running out to get lunch or snacks for that afternoon pick me up. Micro Markets can also be expanded to add a coffee station and microwaves. These break room improvements will help increase employee productivity by providing them with everything they need for a successful relaxing and refueling break!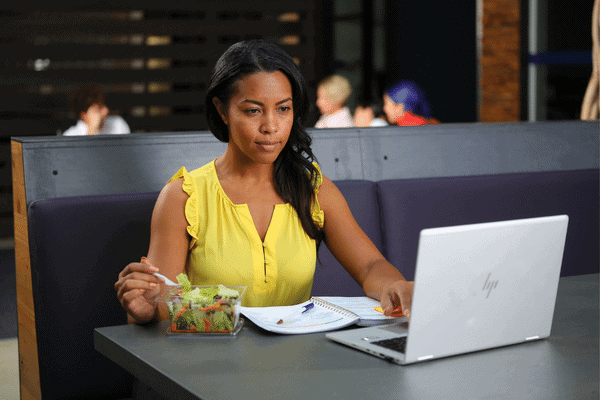 Getting employees back in the office
If your company is in the process of transitioning employees back into the office, having a dedicated break room space can help incentivize employees to return. A break room will help employees feel more comfortable at work, and it gives companies the ability to have that at-home feel with free coffee and snacks. Crickler's Pantry Services is an excellent way to provide things like cereal, fresh food, and coffee to your employees.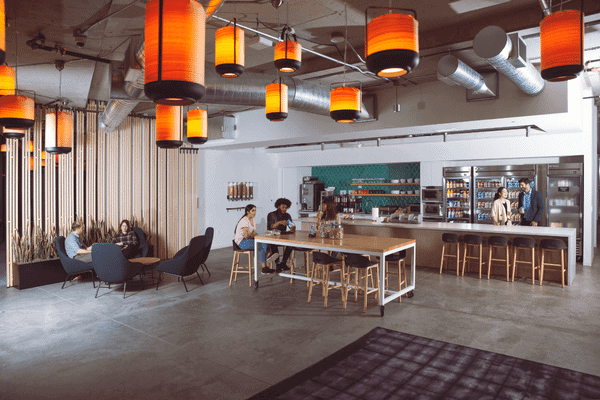 If you're looking for more information about upgrading your break room, we can help! Just fill out the form at the bottom of the page and our team will reach out to help find the best solution for your company!