Please note that PayRange will no longer be compatible with new vending machines and updated credit card readers. To receive a refund on your account balance please email [email protected].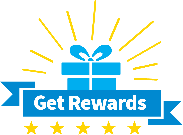 Tap into special offers and enjoy 24/7 service and support with PayRange. Now, you can get rewarded for the things you're already doing. Vend 10 get 1 free

Faster than inserting coins into a machine. PayRange is the quickest way to pay for the things you do often. Use all major credit and debit cards or add funds via Apple Pay, Android Pay or Masterpass.
Paying with your phone is the smart and safe way. Your card details are never sent to the machine. Adding funds to your wallet is simple.
Gone are the days of digging for loose change or waiting for your card to process. With a swipe up on your phone, making everyday payments is simple — for everyone.